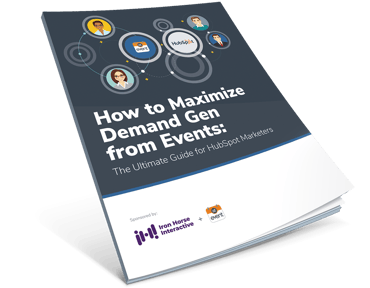 Events are used as an effective tactic for demand generation and customer engagement but most companies don't capitalize on all of their opportunities and maximize outcomes from events due to lack of analysis, neglect of the big picture, incomplete strategy and inadequate personalization.
With this guide, demand generation leaders will have the knowledge and foundation to set their organization up for success at events by using atEvent and HubSpot in conjunction with one another to exceed their goals with a faster process, higher quality leads, better account data, and an accelerated sales velocity.
Download the ultimate guide for better demand generation and growth marketing before, during, and after your events.